Amethyst'
s poem struck a chord
string field that whirled 'round my mind
the dream of alternate pathways
of lives that could have been mine
For a moment I played in her shadow
in zephyr-like stream of accord
I went along her ghost walk unassuming
and savored the taste unexplored
but where would I have gone if I could have gone anywhere?
what kind of home would I choose
what hope would I keep
what languages learnt
what old baggage would I stand to lose?
my visions fail me when I think on what would be
if what could have occurred ~ had been
I gave Christ what once was frustration,
and peace has stilled those if-then's
I still have a fondness for change ~ and stability
A love for the ancient ~ and new
for silence and stillness
for resounding rich melody
deep vibrations I happily sing too
In the end I've found joy with the family I love
Change, I've found, is best dealt with ~ not sought
I take each day as it comes
enjoy the warmth of each sun
let Jesus bring wisdom to thoughts
On this side of heaven no certainty is that the path
we have taken is best.
I count no tomorrows
I accept joys and sorrows
and I'll trust my sweet Lord for the rest
>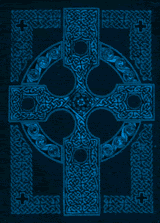 (I've never been a poet, but sometimes I get bitten by the rhyming bug when I read someone else's efforts. heh)