A woman who has quite regularly shown me 'bad fruit' for years crowed some while back that a secular advancement (which she had sought by every earthly means at her command) was evidence that her reciting Jabez's prayer everyday had got her forward. It was the usual, "I've gotten some earthly success so I'll claim spiritual advancement over you as well" kinda deal. Not even worth arguing directly. She wouldnt hear me, and she was certainly wrong. Anyone with as much sustained malice as she has shown is unlikely to be saved, let alone have the "inside scoop" on how to win with God. God grant she does get saved one of these days!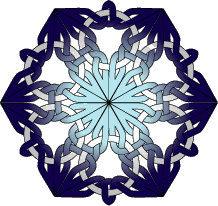 Nevertheless, the conversation put me so far off I wouldnt even read Bruce Wilkinson's books for awhile. I am not in love with 'prosperity' doctrines, having been taught from my youth that seeking to "use" God for earthly goals is nothing less than a form of witchcraft. I am not big on systems that suggest repetitious behaviour of any sort (or direct prayer to saints, though I can deal with the idea of asking ones in heaven as well as on Earth to pray to God for us.) On the other hand, I have known of many true teachings that were abused by people who lacked understanding, so I held any opinion of Mr W's works until it was convenient to look for myself.
One day I chanced on a copy of
Prayer of Jabez
secondhand. Turned out the prayer was real enough.
================================================
1Chronicles 4:9 Jabez was more honorable than his brothers. His mother had named him Jabez, saying, "I gave birth to him in pain."




1Ch4:10 Jabez cried out to the God of Israel, "Oh, that you would bless me and enlarge my territory! Let your hand be with me, and keep me from harm so that I will be free from pain." And God granted his request. NIV
========================================
The beginning of Wilkinson's book championed the idea of a 'selfish' prayer, by which he apparantly meant that you should pray also for your own well-being, provision, and closer walk with God. Then he went on to introduce Jabez himself & recommend we consider his prayer for our own use.
Wilkinson's book, as a whole, was well-written and within scriptural lines as far as I could tell...as long as you read all of it & considered carefully the definitions he had in mind. Sadly, quite a few people were likely to skim those two initial ideas "its okay to pray for what you want" and "pray Jabez's prayer to get it." That isn't enough.
Now, it never hurts to ask God's protection. In fact the apostles recommended we pray before going or doing much of anything. Its not a bad idea to seek God's face for what you desire either, as long as you can deal with the idea that He may say "no" because what you desire is sinful ~ or simply unwise for reasons you do not know.
It is not, however, wisdom to assume that all earthly gain is a blessing from God proving spiritual worthiness (the scriptures & history abound with descriptions of wicked people exalted 'for a time.') or that you can 'write your own ticket' by simply claiming a prayer like this for what you'd like to have. After all Christ's "Seek ye first the kingdom of God and all these things shall be added unto you" is similar but, thankfully, emphasizes more clearly that the desires in question need to be God-centric, not fleshly.
Another translation I read of Jabez's prayer said he wanted to have his territory enlarged 'for God' which I felt was much more to the point. Jabez had been named "a pain." He had sought to be honorable anyway. He wanted to be blessed and called a blessing. My husband and I can relate to this better than most people. Odd we should so long getting around to read it because Jabez's prayer is really for people like us. We've been seeking God too, crying aloud in our own words for relief and vindication, to be blessed and called a blessing. We know now why we've had to wait to see an answer. Our desires needed to be purified. Gain without God is destruction. Even seeking gain without seeking God even harder will mess you all up.
===============================================

ROMANS 8:5 Those who live according to the sinful nature have their minds set on what that nature desires; but those who live in accordance with the Spirit have their minds set on what the Spirit desires. 6 The mind of sinful man is death, but the mind controlled by the Spirit is life and peace; 7 the sinful mind is hostile to God. It does not submit to God's law, nor can it do so. 8 Those controlled by the sinful nature cannot please God.


1 Timothy 6:9 People who want to get rich fall into temptation and a trap and into many foolish and harmful desires that plunge men into ruin and destruction. 10 For the love of money is a root of all kinds of evil. Some people, eager for money, have wandered from the faith and pierced themselves with many griefs.

JAMES 4:1 What causes fights and quarrels among you? Don't they come from your desires that battle within you? 2 You want something but don't get it. You kill and covet, but you cannot have what you want. You quarrel and fight. You do not have, because you do not ask God. 3 When you ask, you do not receive, because you ask with wrong motives, that you may spend what you get on your pleasures.

NIV
================================================
Jabez had another lesson to give those who studied his life. Jabez sought to be honorable. He had become more "honorable than his brothers." Apparantly this honor was the Godly type, you can see that by who he was talking to about the remaining lacks in his life. Jabez sought God first. Jabez sought to BE godly first, and his request was honored. The earthly blessings followed AFTER Jabez's decision to live a godly life despite what others said about him, and his direct prayer. Yes, this passage is repetitive, deliberately so. I can't emphasize enough how important this sequence is.
So I've been praying for awhile that my desires conform more closely to Christ's own. I want Him to purge my heart of unworthy dreams, then bring to pass what visions he chooses to save. Also, though I must ask to receive (I can't stand not to), I recognize I am probably asking imperfectly what I want and need, so I would prefer God to use His better plans rather than mine should they ever be in conflict. He's the one with all the brains, after all!
I believe that if we are serious enough to keep putting ourselves as well as our heart's cry before Christ that we may receive without being destroyed, we will see the first real blessing of the Prayer of Jabez. We will become more like our Savior. The other blessings follow that one.
1TIMOTHY 6:17 Command those who are rich in this present world not to be arrogant nor to put their hope in wealth, which is so uncertain, but to put their hope in God, who richly provides us with everything for our enjoyment. 18 Command them to do good, to be rich in good deeds, and to be generous and willing to share. 19 In this way they will lay up treasure for themselves as a firm foundation for the coming age, so that they may take hold of the life that is truly life.