Free Orkut Memorial Day Graphics
Hope your remembrance celebrations were blessed! Ours were of the peaceful variety - home prayers & small fireworks and dinner. Prayers went up - not only for our soldiers but all those who suffered loss on the day - for the everyday folks of Iraq being victimized by their extremist neighbors, and for the victims of the tornadoes & quakes. We grilled Nathan's hot dogs & burgers, added potato salad, cole slaw, water melon to the picnic table and ate outside in the screen tent, watching the aggravated mosquitoes ping off the netting as dusk deepened into a peaceful night. Becka (DD) filmed the fireworks, so maybe a she'll post images before long.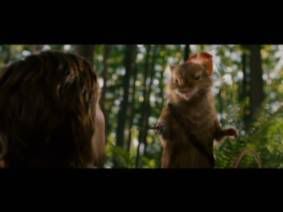 Talking about faith & fighting for what you believe in, we had seen
Prince Caspian
a few days before so we spent part of our weekend talking about its imagery, and what we liked & didn't. Overall, we thought it was pretty good. Too bad the reviewers were so unkind. I was (and am still) hoping to see their version of the Dawn Treader with the new guy. Somehow I never pictured Prince Caspian (and the Telmarines) as conquistador-Spanish type pirates, but it works! I found it interesting the way they stressed a pre-romantic situation between Queen Susan & Caspian. The movie was fairly faithful, even in this, but sometimes things seem different when you see them. As a kid, especially after having read the whole series, I felt this was a misstep by Lewis. Aslan would not have lost his 'own' - and would not have forbidden a course that would have ensured saving his dear one - in favor of outcomes that were much more miserable for both followers. I felt Lucy's visions of Aslan could have been handled a little better. It would have been nice if the audience, at least, had a glimpse. Also the time spent on the wrong track seemed so brief, and so necessary that Lucy's questions about it make little sense. A few more scenes made more sense if you had read the book, like when Aslan roars in Trumpkin's (the brave, grumpy dwarf) face at the end. If you knew that Trumpkin had said that he'd believe in Aslan when the great lion appeared and roared in his face, then you understood the humor. Likewise, Reepicheep's gentle correction would have made more sense had more of his pompous 'knightly' speeches been retained. Hoping these scenes are waiting to be restored in an extended cut edition? Like the Fellowship films, this movie seems to be begging for this lengthier treatment.
Free MySpace Memorial Day Graphics